2020 Homeowner Wish List [Infographic]
Posted by Peggy Yee on Friday, May 15, 2020 at 9:15 AM
By Peggy Yee / May 15, 2020
Comment
2020 Homeowner Wish List [INFOGRAPHIC]
Thinking about selling your Northern Virginia home this year? With all of us spending more time at home due to COVID-19, buyers are looking for some different features in their next home. If you are thinking about selling your home, now is a great time to see how your can incorporate some of these items into your existing home!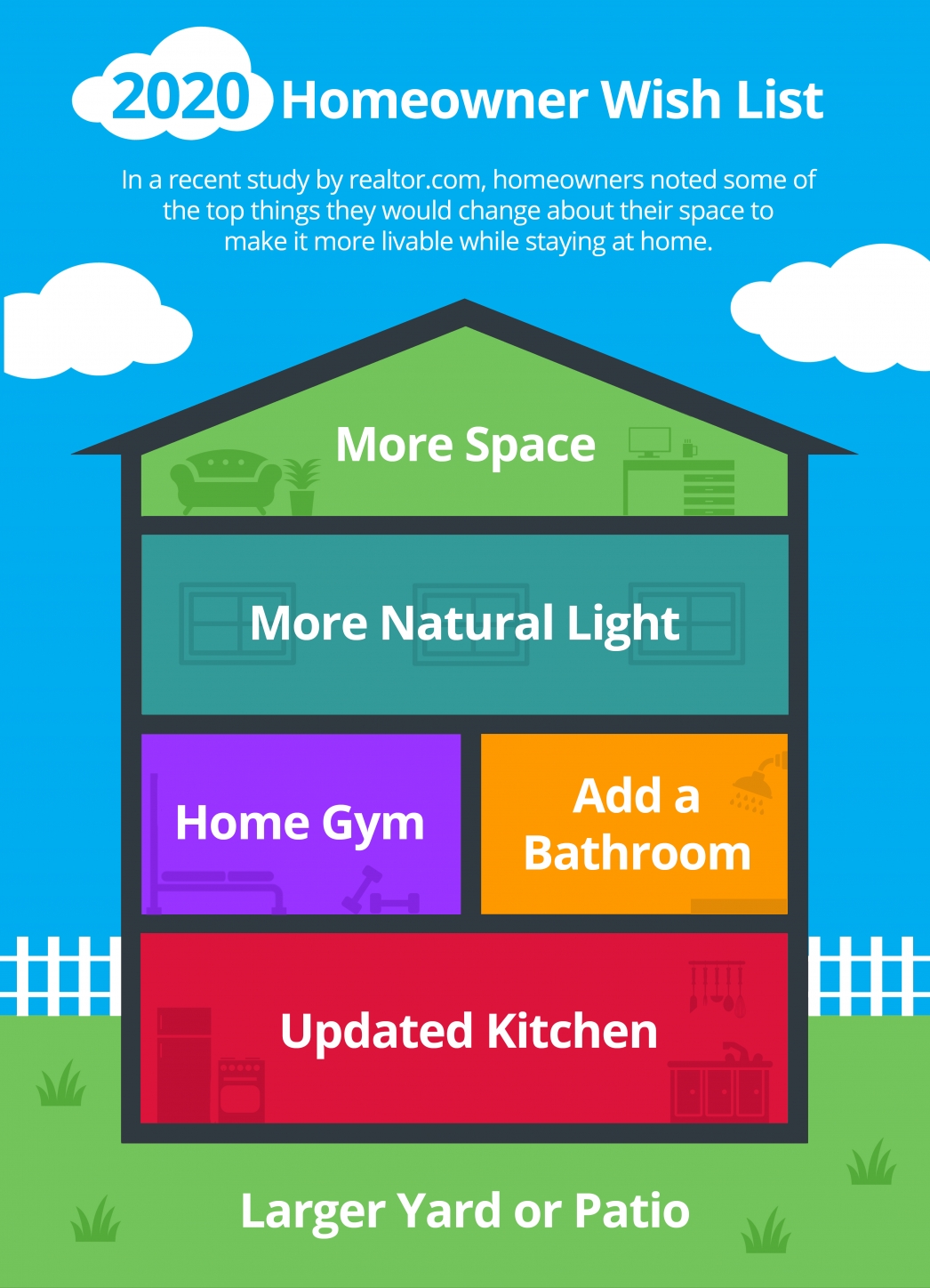 Some Highlights
In a recent study by realtor.com, homeowners noted some of the main things they would change about their homes to make them more livable.
Not surprisingly, more space, an updated kitchen, and a home gym rose to the top of the list.
If you're thinking of selling this year, having these items in your listing might make your house more desirable than ever to potential buyers.
72SOLD - Northern Virginia Home Selling Program Now Available!
We are proud to announce that we have partnered with 72SOLD, a national home selling system designed to sell your home in 72 Hours for thousands more than a traditional real estate agent. To find out more about the program and get a price for your home, visit us at http://72SOLDNow.com.